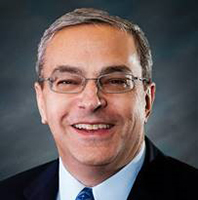 Michael Mastrodonato
Strategic Advisor
EDUCATION
Santa Clara University School of Law, J.D.
St. John Fisher College, B.A.
OFFICE: Denver
719.352.5217 (mobile)
* Oil and Gas Sector employment with Coachman Energy
Mr. Mastrodonato brings over 25 years of experience as corporate legal counsel, co-managing partner, and global operations to a number of companies in both the for-profit and nonprofit arena. As a strategic advisor to EosEdge Legal, Mr. Mastrodonato's deep connections, legal acumen, and business knowhow affords EosEdge Legal and its clients strategic insights to the Oil and Gas and Energy markets, international trade, commercial security, national security, and global business strategy. Mr. Mastrodonato's operations skills are employed with Coachman Energy, as COO and General Counsel. He advises executives within the company and works alongside employees in Operations, Strategic Business Units, Marketing, Brand Communication, Sales, Human Resources, Corporate Alliances and the International Divisions. Mr. Mastrodonato also provides assistance with global joint ventures, strategic partnership deals, mergers and acquisitions.
Immediately prior to joining Coachman, Mr. Mastrodonato served as Chief Administrative Officer and General Counsel for Humanitarian International Services Group (HISG). HISG is a nonprofit effort serving orphans and widows around the globe, specializing in disaster response and disaster response training, along with business development. He is one of the founders of HISG and has worked with the group since September 2001. He was also Executive Vice President of a number of for-profit companies, helping sustain the nonprofit work of HISG. Through these global operations, Mr. Mastrodonato has worked under contracts or in collaboration, and knows the culture and operational systems of the Department of Homeland Security (DHS), Department of State (DOS), Department of Defense (DOD), US Agency for International Aid's (USAID) Office for Foreign Disaster Assistance (OFDA) and US and international for-profit and non-profit organizations in the areas of incident response and civil support operations.
Mr. Mastrodonato has supported operations in dozens of countries, and understands the business and government culture and institutions across the regions of Asia, Central America, Europe, North Africa, and the Middle East. Mr. Mastrodonato has also supported multiple military commands, including US NORTHERN COMMAND, and earlier in his career served in Naval Intelligence. Prior to his nonprofit work, Mr. Mastrodonato was a partner with the Law Firm of Kaman, Berlove, Marafioti, Jacobstein & Goldman, LLP.
Admissions/Certifications
New York State, Fourth Judicial Department
US District Court, Western District of New York
Colorado Single Client Certification with Coachman Energy Partners LLC
Professional Activities
Director, Sustainable Communities Worldwide
Director, Red Hawk Homeowners Association
Publications and Speaking Engagements
Private Sector Integration SME for Business Executives for National Security panel following the TOPOFF 3 National Level Exercise.