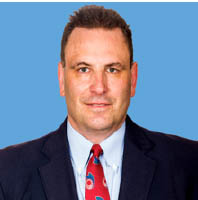 William A. Yurek
Attorney, Of Counsel
EDUCATION
Georgetown University Law Center, J.D.
U.S. Air Force Academy, B.S.
OFFICE: Capital Region, DC
703.539.2455 (mobile)
Mr. Yurek, Of Counsel at EosEdge Legal, serves as the Director of Cyber Intrusion Investigations at the Department of Defense and is DOD liaison to the National Cyber Investigations Joint Task Force and other national task forces and centers. Prior to this position, Mr. Yurek was a Senior Counsel in the Computer Crime and Intellectual Property Section (CCIPS), Criminal Division, U.S. Department of Justice in Washington D.C. Prior to working at DOJ, Mr. Yurek was a Senior Counsel in the Enforcement Division of the U.S. Securities and Exchange Commission, where he investigated and prosecuted insider trading, stock manipulation, and other violations of US securities laws. While at the SEC, Mr. Yurek conducted the first investigation and prosecution of an internet stock manipulation scheme in SEC history.
Mr. Yurek was a Team Leader and Investigator for the US House of Representatives Select Committee on National Security and the Peoples Republic of China. He was a Special Assistant US Attorney in the Eastern District of Virginia, the Central District of California, the Southern District of Florida and the District of Columbia. Mr. Yurek also served as Counsel and Deputy Director of the Washington DC area Joint Cyber Task Force.
Mr. Yurek is also a retired Special Agent and Lt. Colonel in the U.S. Air Force Office of Special Investigations. In that position, he investigated or directed the investigation of felony criminal offenses and counterintelligence matters, including crimes against persons, terrorism, fraud, narcotics, espionage and computer crime. At the time of his retirement, Mr. Yurek was the Associate Director for Counterintelligence.
Admissions
United States Supreme Court Bar
Virginia State Bar
Professional Activities
Federal Law Enforcement Officers Association
Washington DC Area Infragard Chapter
Publications and Speaking Engagements
Mr. Yurek is a recognized speaker on cybersecurity topics, including technical and legal aspects of criminalinvestigations and prosecutions. He has spoken at national and international conferences, and has taught cyberlaw and cyber investigations to prosecutors and investigators in the United States, the Middle East, and Europe.