About eosedge Legal
Innovating at the Crossroads of Law and Cyber
eosedge Legal is designed for the Cyber Age, offering interdisciplinary cyber risk and cyberlaw solutions. Unlike both traditional law firms and advisory consulting outfits, eosedge Legal attracts military operational law and government cyber attorneys, coupled with commercial cybersecurity experience, to offer an integrated, interdisciplinary package of professional advisory and assistance for the cyber market. Added to that is the trust and privacy afforded under the attorney-client relationship to assure that clients receive independent, tailored, and confidential cyber risk services.
Introducing CyberGaps®
Law Led Cyber Risk Reduction
Legal exposure is the true benchmark
for Executives in assessing cyber risk.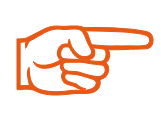 PREPARE
Protecting against cyber threats.

PROTECT
Defending systems from cyber attacks.

RECOVER
Recovering assets and reputations after disaster strikes.