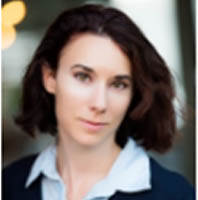 Katherine Carpenter
Cybersecurity Advisor
EDUCATION
University of Denver Korbel School of
International Studies, M.A.
University of Denver Sturm College of Law, J.D.
Columbia University (NYC), B.A.
OFFICE: San Francisco, CA
206.962.1168 (mobile)
Ms. Carpenter is a respected researcher and analyst with domestic and international credentials connected to advanced cybersecurity strategies at the intersection of law, policy and technology. Her graduate education (focused in international relations, international law, technology and privacy) led to research and other work engagements related to export controls, cyberwarfare, cybersecurity, and the relevance of these topics for businesses and governments as the global/cyber landscape changes.
Ms. Carpenter has worked with leading cybersecurity initiatives and research scientists at the University of Washington associated with Botnet Takedown projects, information sharing frameworks and platforms, and other advanced cybersecurity technology and policy issues. As a member of an Institutional Review Board at the University of Washington, Ms. Carpenter reviewed both socio-behavioral and biomedical studies to improve ethics and study design. This experience has been useful in compliance-oriented work having both research and practical applications in the cyber risk assessment space.
Ms. Carpenter has also worked for the City of Seattle, the World Health Organization, the Seattle Children's Hospital, the Colorado Children's Hospital.
Admissions/Certifications
Pending Bar Exam
Professional Activities/Memberships
International Association of Privacy Professionals
Publications and Speaking Engagements
With Great Power Comes Great Responsibility: Operationalizing the Ethical Review of Responses to Cybercrime. Dittrich D; Carpenter K. Microsoft Digital Crimes Consortium 2015, Miami, FL March 10, 2015.
Protecting Property in Cyberspace using "Force": Legal and Ethical Justifications. Dittrich, D, Carpenter K. NATO CyberSecurity Center, Tallinn, Estonia June 4, 2014; Australian Cyber Security Center, Canberra, Australia April 22, 2015.