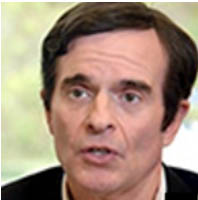 Martin R. Stytz
Advocate Advisor
EDUCATION
The University of Michigan, Ph.D.
The University of Michigan, MS
University of Central Missouri, MA
U.S. Air Force Academy, BS
OFFICE: Washington DC Area
703.349.6411 (mobile)
407.497.4407 (direct)
Dr. Stytz has over two decades experience in cybersecurity and information security technologies, including experience in academia, government, military and industry. He is a thought leader, as represented by his hundreds of speaking engagements, and offers insights to companies and organizations seeking to improve their cyber resilience.
For the US Government, Dr. Stytz managed over $62 Million in research programs, conducted over $12 Million in research for the US government, and saved several hundred million dollars in software program development costs on US government programs.
His skills span the fields of computer science, human behavior and intelligence, and medicine. Current activities include conducting research, development, and analysis related to computer software research and development engineering; with an emphasis on information assurance, intelligent systems, computer security, software protection, cybersecurity, security and privacy, software engineering, cyberwarfare, automated software security testing, human behavior modeling, advanced computing, and software security policy.
Additional interests include information technology, large-scale systems, distributed software development, cyber warfare strategy & modeling, graphical user interfaces, user-centered decision support, artificial intelligence, intelligent agents, and information visualization.
Inventions include a software security test environment, a botnet simulation environment, a cyber attack simulator, a 3D medical imaging system, an on-line collaboration environment, high-fidelity simulation of orbital and deep-space satellites, and a system for prosthesis customization. Assessed programs for medicine, cloud cybersecurity, networking protocols, malware defeat capabilities, data protection, cyber defense, wireless and wired communication security.
Admissions / Certifications
US Patent Office, 2 registered patents
Professional Activities
IEEE
ACM
IEEE Computer Society
IEEE Cybersecurity Society
IEEE Cloud Computing Society
IEEE Computational Intelligence Society
Publications and Speaking Engagements
More than 275 references, journal and conference publications.
Over 500 speaking engagements.